Helping you prevent stress while saving time and money is what we do. A Realsure building survey is an essential part of any homeowner's buying and selling process, and with our house inspectors, you can count on reliable feedback. Knowing the actual condition of a home can help you get more for your house or even pay less for future property.
Since 2000 we have helped thousands of New Zealanders understand whether there are:
Any expensive problems with the house they want to purchase.

Weather tightness or leak-related issues in buildings.

Urgent maintenance matters to deal with in the first year.
We produce these comprehensive reports by established building inspection standard NZS 4306:2005 – which we also helped develop.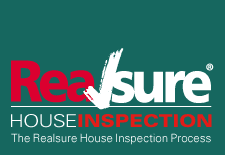 Reasons Buyers and Sellers Should Get Reliable House Inspections
If you think hiring house inspectors in Wellington, Auckland, Hamilton, or Christchurch is going to cost more than the benefits you'll reap, consider the following:
You protect yourself when buying.

Buying a home without the assistance of a

real estate inspector

exposes you to costly, preventable problems. You also limit your ability to seek damages if the home shows signs of serious problems.

Prevent future claims against you when selling.

When selling property, our home inspectors help you identify issues with your home and how to disclose said information to buyers. Sub-standard inspections could open you to future claims, especially if the house presents a problem you did not identify or disclose.
The Process Our Home Inspectors Follow
Here is a brief breakdown of what our home inspectors investigate during our top-quality inspections:
Foundations, including subfloor structure, ground conditions, and insulation.
Roofing, including condition, penetrations, flashings, gutters, and workmanship.
Roof Cavity, including structure, insulation, extractor systems, ducting, and workmanship.
Interiors, including kitchen, bathroom, bedroom, living room, floors, fixtures, fittings, and workmanship.
Leaks, including non-invasive moisture testing.
Exterior, including cladding condition, detailing, joinery, flashings, downpipes, and workmanship.
Site, including sheds, fencing, retaining walls, paths, and driveways.
Basic electrical, including switches, power points, and lighting.
Basic plumbing and drainage, such as unusual noises or faults when running taps, evidence of blocked wastes, obvious leaks in plumbing or wastes, and evidence of leaking showers, laundry tubs, or toilets.
Pests, including signs of infestation or damage from various culprits such as rats, mice, ants, wood-boring insects, cockroaches, birds, or wasps.

Health and safety improvements, if necessary, such as possible additional security, fire alarms, burglar alarms, present insulation, and whether you could use safety glass.
Workmanship quality in several areas.
Weathertightness quality of a variety of areas.
Feel free to ask our property inspectors more about these categories if you need detailed explanations of what we look for and how we do it. With Realsure, you always get house inspectors that reliably help you save time and money.
Inspections available in all main centres